Marine Scotland Blog

Scottish Government Blog
Updated: 2 hours 56 min ago
Scotland is well known for our diverse flora and fauna, both on land and in the sea. Some of the most iconic species seen around our coasts are seals. Scotland is home to a population of approximately 121,000 grey seals and 27,000 harbour (common) seals.
Haul out sites are where seals come out of the water to rest, moult, breed, and to have pups. Seals that are hauled out may be particularly sensitive to approach by humans whether from the land, sea or air and therefore caution is required in such circumstances.
Section 117 of the Marine (Scotland) Act 2010 provides Scottish Ministers with the power to designate seal haul out sites. Following work between Marine Scotland and the Sea Mammal Research Unit (SMRU) at the University of St Andrews a number of sites were identified. A map of all 195 locations can be found here.
Under the Marine (Scotland) Act 2010 it is an offence to intentionally, or recklessly harass a seal at a designated haul out site. Marine Scotland has produced guidance which includes examples of actions that might constitute harassment and information on behaving responsibly around seal haul outs.
Karen Hall, NatureScot Marine Ecology Advisor comments:
"We all love to watch wildlife, but we also need to protect it. We're asking people to stay well clear of the seal haul out sites. At this time of year, harbour seals are just finishing their moult and grey seals will shortly begin pupping, so it's a sensitive time for both species. Watching from a distance minimises disturbance and can give great views of natural behaviour."
Seal behaviour
Seals rest on land to conserve energy, or for females to nurse their young. This is also time when the seals can regulate their temperature while they moult, either due to pups growing in their adult fur, or the annual moult of adults. Regulating temperature in water and swimming all expends energy. When forced to enter the water to avoid a perceived threat, seals are stressed and use additional energy. It is also a danger to new pups that may be injured or killed by adults in large groups that rush into the water.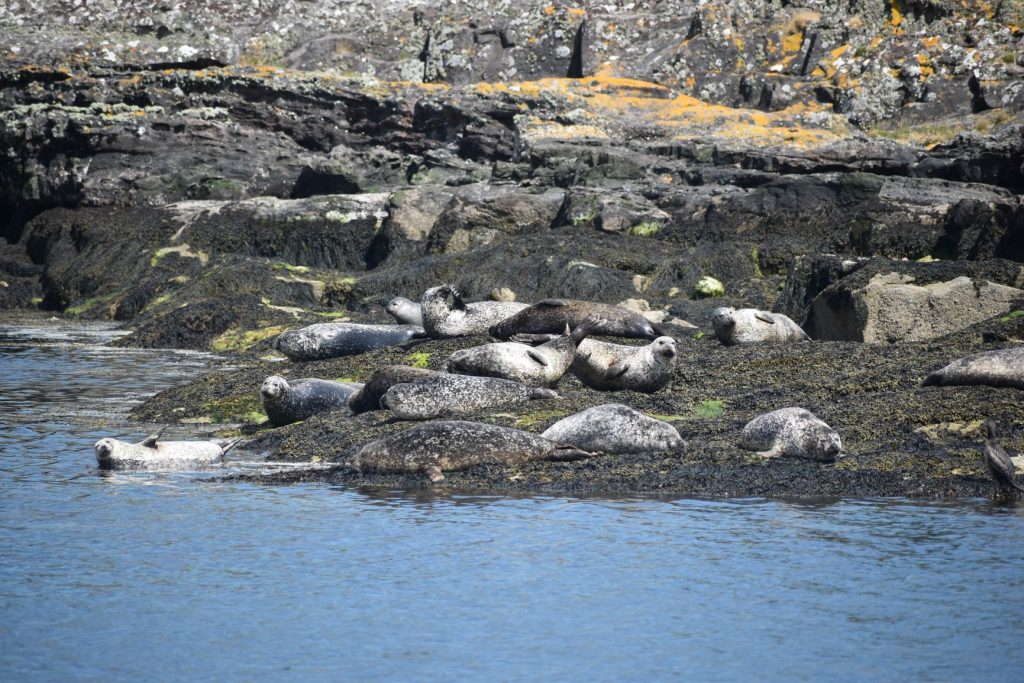 There are some body language cues that can let you know if you are at risk of disturbing seals. They have a three-stage response to perceived threats:
heads-up – the seals raise their heads and watch your location and approach. If you see this behaviour, you should back away and/or change your method and speed of approach.
movement – the seals will start to shift around and appear agitated. If they were laying on their sides they may move to their stomachs to allow them to retreat. If you notice this behaviour you need to back off from the seals so you do not cause the third stage of the response.
stampede – the seals will quickly retreat from land to the water to escape. This puts the seals at risk of injury as well as any pups that are amongst them.
The Scottish Marine Wildlife Watching Code (SMWWC) provides recommendations and advice on responsible wildlife watching. Some helpful tips include:
look up the site you intend visiting for any local wildlife management information and follow their guidance
be aware of the local pupping seasons – avoid visiting breeding sites during these periods
keep your distance and keep dogs away as they can cause a stampede response
do not try to touch or feed seals, they can move surprisingly fast and as cute as they may appear they are predators and are known to bite
never separate pups from mothers as this leads to stress for both and risks abandonment by the mother
leave lone pups alone – the mother may only be foraging for food
signs that a pup may have been abandoned can be found on the British Divers Marine Life Rescue (BDMLR) website
don't crowd or encircle seals and do not stand between them and an escape route to the water
keep the noise down and avoid sudden movements
The world is going through so much right now and mental health is so important. Going for a walk on the beach gives you that dose of fresh air and daily exercise. Remember to do so safely for the animals that know those beaches as safe places.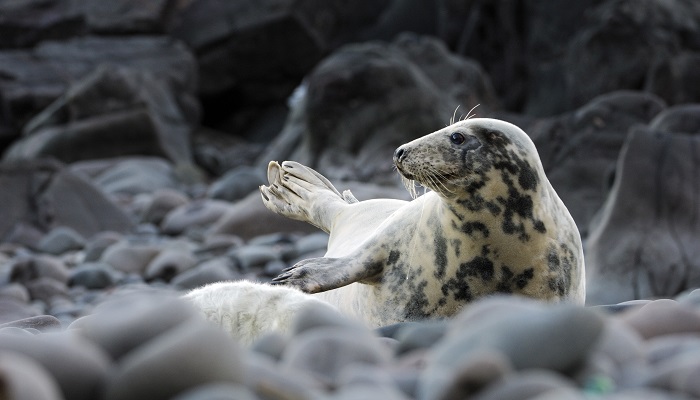 Frequently asked questions What is a designated seal haul out site?
A designated haul out site is any place, which Scottish Ministers designate as such by Order, after consulting with UK Research and Innovation (UKRI). These are identified as areas of consistent high density (hotspots) for harbour and grey seals.
What are the 195 sites designated for?
Of a total of 149 haul out sites:
62 are used mainly by harbour seals
20 are used mainly by grey seals
67 are shared by both these species
Additional sites are grey seal breeding colonies, used by this species specifically during their pupping season. All of these sites provide protection all year round.
Are there any times of year that are particularly sensitive?
Harbour seals usually give birth in early summer (June – July) and spend time ashore in August for their annual moult.
Grey seals give birth in the autumn (September – December) and stay on land for several weeks. Adults and pups leave in the spring once they have finished their moult and the pups have been weaned.
What constitutes harassment?
Details on intentional and reckless harassment can be found in the Marine Scotland document Guidance on the offence of harassment at seal haul out sites.
What should I do if a group of seals reacts to me watching them?
This is an early sign that the seals could be scared from their resting place. If you notice either steps one or two detailed above in the seal behaviour section, you should back away and review your approach.
What should I do if I see a seal that doesn't look healthy?
You can contact Scottish Society for Prevention of Cruelty to Animals (Scottish SPCA) or BDMLR if you are concerned for the welfare of a seal.
What should I do if I suspect someone of committing an offence by harassing seals?
If you are concerned that you have seen someone commit a wildlife offence please contact Marine Scotland Compliance on 0131 244 2286 or via our website.  Alternatively you can contact Police Scotland on 101 or using their website.
What about other wildlife?
NatureScot's guide to best practice for watching marine wildlife provides advice on wildlife watching on land and at sea.
What do I do if I find a dead seal?
If you come across a seal carcass, you should contact the Scottish Marine Animal Stranding Scheme (SMASS) via phone/text 07979 245893 or email reports@strandings.org
When you report a dead stranding, please try to provide the following information:
date found
location (grid reference if possible)
photographs of the carcase
species or description (see species guide)
overall length (estimation)
condition of the animal
your contact details
Further information
Main picture: harbour seal and pup. Picture provided by Jack Lucas/Crown copyright.
The post Responsible wildlife watching around seals appeared first on Marine Scotland.
An annual monitoring trip of Scottish waters took place recently with our science colleagues collaborating with the Joint Nature Conservation Committee (JNCC) on our Marine Research Vessel (MRV) Scotia. This time focussing on the West Shetland Shelf Marine Protected Area (MPA).
The West Shetland Shelf area was designated in 2014 by Scottish Ministers to protect and support the diverse range of wildlife living in the sand and gravel habitats there including: marine worms, marine molluscs and colourful sponges. At 4,083 km2 it is approximately the same size as the Cairngorms National Park and ranges between 70 – 150 m in depth.
Monitoring trips like this allow us to assess the state of our MPAs giving us information about the number and type of species present, as well as their range and distribution. This helps us better understand changes in the marine environment over time to inform future management measures.
How we monitor the seabed
Custom built in our Marine Laboratory the drop frame structure contains an underwater camera system and a number of other subsea gadgets (Figure 2) to provide measurements along each survey area of the water such as: salinity (saltiness), depth, temperature and positioning data.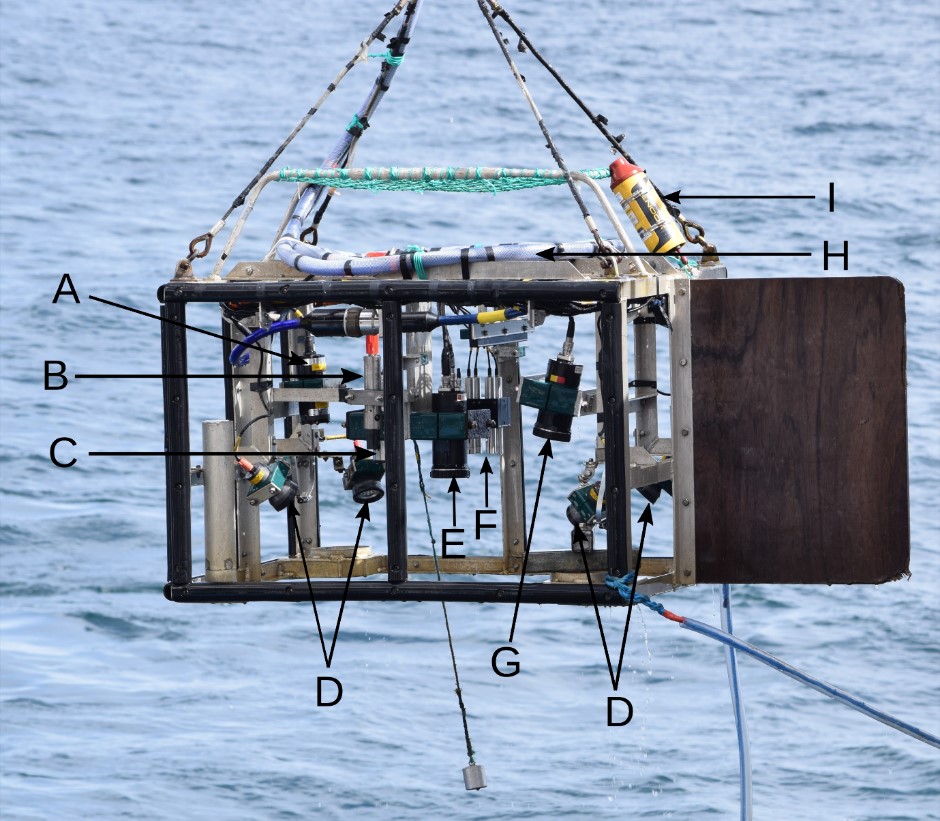 The altimeter measures the distance of the drop frame above the seabed, allowing for environmental factors to be cross-referenced with corresponding imagery. These measurements are transmitted back up the umbilical cable and recorded in real time.
An ultra-short baseline (USBL) transponder communicates with a receiver on the ship's keel (underside) to provide high-accuracy in-water positioning data so we know where each image has been taken on the seabed.
The environmental and positional data are then time-matched with each other and the imagery data to provide comprehensive metadata for each image, so we know the environmental conditions at the position where each seabed photograph was captured (as shown in Figure 3).

Informed decision making
The data from this and other surveys helps the Scottish Government report to parliament on our progress towards the development of an MPA network. This includes an assessment of the extent to which MPAs are achieving their conservation objectives.
Moreover, we are committed to ensuring the marine environment is: clean, healthy, safe, productive and diverse, and managed to meet the long term needs of nature and people under the Bute House Agreement.
Further information
The post Joint monitoring of Scottish Marine Protected Areas appeared first on Marine Scotland.
The vast majority of people in Scotland believe offshore wind has a vital role to play in Scotland's future, according to a recent study.
Of those surveyed as part of the study, 92% thought the renewable sector is important to Scotland in terms of its social value, with 89% believing the sector is important in terms of its economic value.
Jointly commissioned by the Marine Scotland Directorate of the Scottish Government and NatureScot, the study was undertaken to understand public views of offshore wind farm developments in Scotland.
The world's largest floating offshore wind leasing round, ScotWind, is forecast to deliver investment of around £25 billion across the Scottish supply chain in the coming years, creating thousands of green jobs, transforming local economies as well as the national economy, and accelerating Scotland's journey to net zero.
Net Zero & Energy Secretary Michael Matheson visited Aberdeen Bay to tour the European Offshore Wind Deployment Centre and meet with Swedish power company Vattenfall, who will partner one of 17 ScotWind projects.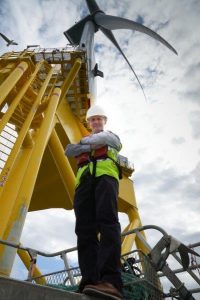 Mr Matheson said:
"Scotland has the resources, the people and the ambition to become a renewables powerhouse. ScotWind puts us at the forefront of the global development of offshore wind and represents a massive step forward in our net zero transformation.
"This is a once in a generation opportunity which has to be realised, has to be maximised and has to deliver the environmental and economic benefits for all the people of Scotland.
"This study shows that the vast majority of people in Scotland, including our coastal communities who live closest to offshore wind farms, understand and value the diverse benefits that offshore renewable energy presents.
"Already one of the cheapest forms of energy, it is clear that offshore wind has a vital role to play in delivering on our climate obligations, ensuring our energy security and ensuring a fair and just transition to net zero."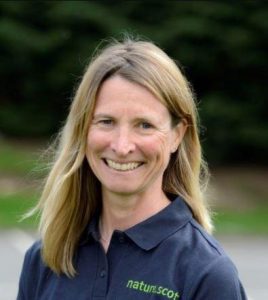 NatureScot Chief Executive Francesca Osowska said:
"Offshore wind energy will play a major role in Scotland's pathway to net zero. This important study confirms that most coastal communities and visitors are positive about the sector as we embark on this critical transition.
"This research will help us plan future developments and guide our advice on the ScotWind proposals, as we work to support the growth in offshore wind generation while safeguarding nature and minimising landscape impacts."
Public perceptions of offshore wind farm developments in Scotland
The Public Perceptions of Offshore Wind Farm Developments in Scotland study is available on the Scottish Government website. It explored factors that affect perceptions and experiences, whether these changed at different stages of a development (planning, construction and operational), and whether offshore wind farms influenced decisions relating to leisure and tourism in coastal areas.
The results are an important contribution to the evidence-base on the social impacts of offshore wind farms; highlighting positive opportunities and helping mitigate negative impacts.
The project was taken forward as part of the Scottish Marine Energy Research (ScotMER) programme, identifies and addresses high priority evidence gaps that add risk and uncertainty in the planning and consenting of offshore renewable developments. This ensures the best available science is used when considering the planning and consenting of developments that contribute to our low carbon future, while also protecting Scotland's unique marine environment and people.
More than 2,000 people were surveyed as part of the study.
Only 4% of those surveyed living near offshore windfarms think windfarms have a negative impact on their quality of life, and around a third of these lived experience individuals said offshore wind farms detract from the traditional image of the coast.
Both national and coastal respondents were broadly unconcerned about visiting or holidaying in areas where there are offshore wind farms, with four in five (81%) saying that if they could see an offshore wind farm while on holiday it would make no difference to their choice of destination.
Broader research, including from the Scottish Household Survey indicates that the people of Scotland increasingly see climate change as an immediate and urgent problem, and are prepared to take action and change behaviours at an individual level to benefit the environment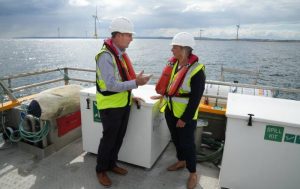 The post Strong public support for offshore wind appeared first on Marine Scotland.
Blue carbon experts have been successful in their bids for funding up to £10,000 per project, following the launch of the Blue Carbon International Policy Challenge (BCIPC) in April by Minister for Environment and Land Reform, Mairi McAllan.
The BCIPC has supported new international partnerships to share knowledge and find ways to move from research to action as they explore how carbon stored in our ocean (blue carbon) can help mitigate and adapt to climate change impacts.
The four project teams selected to receive funding demonstrated innovation in areas of research that can help to realise the potential of blue carbon nature-based solutions for climate, people and biodiversity globally.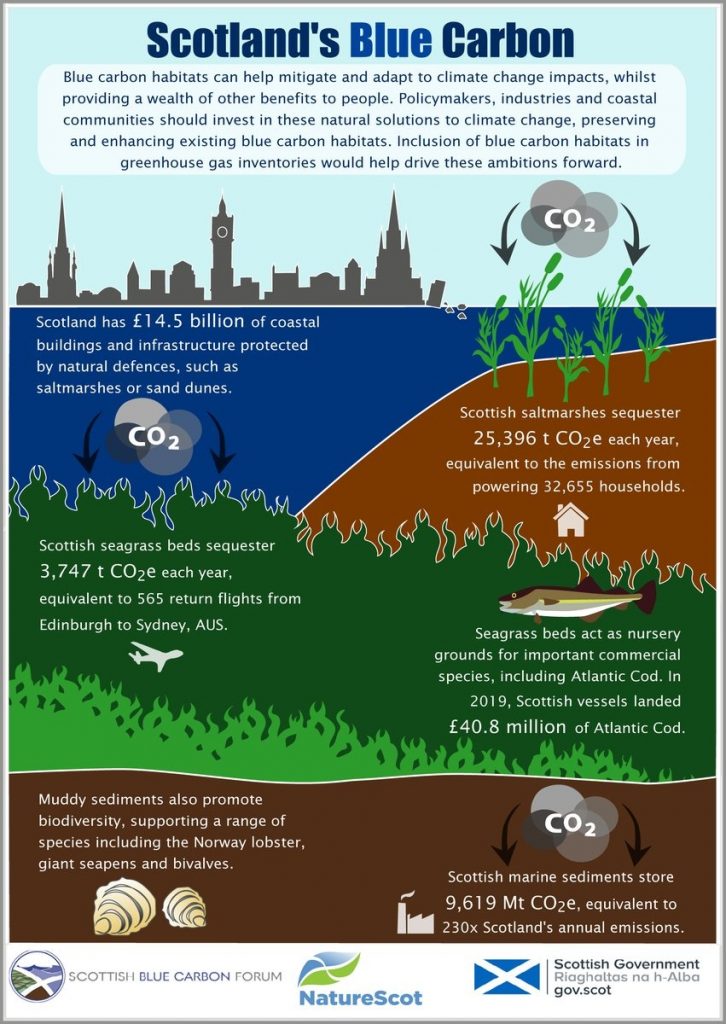 Minister for Environment and Land Reform, Mairi McAllan said: "We are delighted to support these projects, which bring international partners together to achieve the shared goal of furthering knowledge and understanding of blue carbon to mitigate and adapt to climate change impacts. Working collaboratively will have collective benefits for our global environments, economies and communities including accelerating action on the future challenges we all face in delivering on our COP27 blue carbon ambitions."
Writing from the United Nations Ocean Conference in Lisbon this week, Scottish Blue Carbon Forum (SBCF) chair Professor Bill Austin (University of St Andrews) commented "I am delighted to see the successful Blue Carbon International Policy Challenge awards announced today by the Scottish Government, particularly timely as we build a strong and connected network through the new UN Decade Programme for Ocean Science (GO-BC) that will focus on Blue Carbon and aims to deliver "the science we need for the ocean we want". I am delighted that Scotland will lead by example in building strong international partnerships to support the UN's Sustainable Development Goals (SDG) and particularly its support for UN SDG number 14 (life below water)."
All projects will conclude in October 2022, with outputs contributing to Scottish Government activity for COP27 – supporting a continued focus on ocean-climate action.
Further details of the successful projects and partners can be found below:
Maximising the co-benefits of blue carbon restoration – for nature, blue economy, and communities
Partners from Scotland: James Hutton Institute and University of St Andrews, Norway: Norwegian Geological Survey, and Ireland: University College Dublin will review current blue carbon habitat protection, restoration and creation approaches and consider opportunities for blue carbon restoration. A workshop to gather national and international perspectives on policy and research implications will be also be conducted.
Blue forests – how macroalgae farming can be used in a net-zero policy framework
Scottish Association of Marine Science (SAMS) from Scotland and KTH Royal Institute of Technology from Sweden will bring together a network of international experts across marine science, industry and non-government organisations for a two-day workshop in the developing area of macroalgae (kelp) farming to highlight knowledge gaps where evidence is not sufficient.
Assessment of the potential for blue carbon partnerships between Scotland and international partners
Partners from Scotland: University of St Andrews and the USA: Conservation International (CI) will seek to initiate a network of partners with fjord (sea loch) expertise to develop and promote a greater understanding of blue carbon in mid-to-high latitude areas. The Scottish Government worked with the lead partner previously to progress the Chile-Scotland Memorandum of Understanding, signed at COP26.
Blue carbon ocean literacy: Communicating blue carbon research and evidence to diverse stakeholder communities
This project team aims to develop and improve blue carbon awareness. By identifying distinct target audiences the team will develop plain English guides to be translated into different languages, a community engagement video, and a Swahili translation of the citizen science Seagrass Spotter App to help African communities conserve seagrass.
Project partners from Scotland: Edinburgh Napier University, the Association for Coast Ecosystem Services (ACES) and Project Seagrass; Kenya: Vanga Blue Forest and USA/Philippines: Mangrove Action Project.
Further information
The post International blue carbon partnerships awarded £10K appeared first on Marine Scotland.
We have published a new independent report, providing insights on the real life experiences, challenges and opportunities of women working in the Scottish fishing industry.
The Women in Scottish Fisheries review was carried out by PhD student, Katja Hržić in 2021 during a three-month internship in the Scottish Government's Marine Analytical Unit, and draws from a wide body of research literature.
This review was delivered as part of Scotland's Fisheries Management Strategy 2020-2030, which has a key outcome to promote fishing as an attractive and safe career of choice, supporting new entrants into the sector, and equal treatment regardless of national origin or gender. It also has the potential to shape policy outcomes which contribute to better outcomes for women working in the sector.
The review centres around three questions:
what are the perceived and lived challenges for women in Scottish fisheries?
what opportunities have supported women in fishing communities in Scotland and beyond?
women are not all the same, therefore, how do other factors contribute to the experiences of women in fisheries?
We spoke to Katja about her placement experience and her research project.
What is the stand out finding / findings for you?
"For me, it is the need to tackle sustainability and safety issues, and how improvements in these areas might have a direct impact on improving equality in the industry. This is already included in Scotland's Fisheries Management Strategy, but looking at the literature and existing reports made me realise how challenging this work is.
"Views on equality and fair employment in fishing communities are complex and not uniform, with many women taking on significant but informal or unpaid roles within fishing communities. A third of the Scottish seafood processing sector identified as female last year.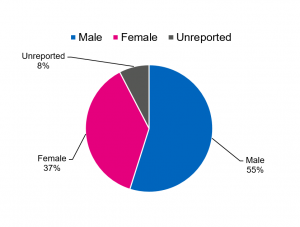 "Women often face a range of practical, socio-economic and cultural challenges. It can be something as broad as difficulty in accessing training or the disproportionate effects of the coronavirus pandemic on caring responsibilities, to something as basic as inappropriate clothing or safety mitigations which are suited more towards men.
"Throughout the report, gender-specific language was avoided, opting for 'fisher' rather than 'fisherman'. It's a small transition that quietly asks for more inclusivity within the industry."
What were the biggest challenges you faced?
"Despite the logistical challenges of the coronavirus pandemic I really enjoyed the time I spent in the Marine Scotland Directorate. I was working remotely, so it took a few weeks to get used to internal IT systems, and to feel fully integrated in the team. It really helped that everyone was very welcoming and I had a great time. Another challenge was getting the tone right in my writing but with the help and guidance from my colleagues and supervisor I learned how to structure my findings."
What was your biggest personal take away?
"I wanted to gain a better understanding of the work of the Marine Scotland Directorate, Scottish fisheries policies, and experience in applying research to policy. I now have an understanding of fisheries-related policy, especially aspects related to equality and fair employment which is something I can apply to my own research. I also gained a lot from collaborating with others and working on varied day-to-day tasks which is very different from an independent research project; I realised that this type of work really suits me, so I am considering another SG internship later in my PhD.
"Being invited to present at the Marine Social Science Network seminar was an exciting experience with an opportunity to discuss the findings with other researchers and experts on the topic."
The views and opinions of the report are that of the author and do not constitute government policy
The image at the top of this blog is copyright of Seafish: www.seafish.org
The post What it's like to be a woman in the Scottish fishing industry appeared first on Marine Scotland.